Rebecca Shuflin
Awarded $15,000 Through the Live Your Dream Award.
The Live Your Dream Awards empowered Rebecca to graduate with her bachelor's degree in social work. She now uses her degree to assist homeless families and survivors of domestic violence.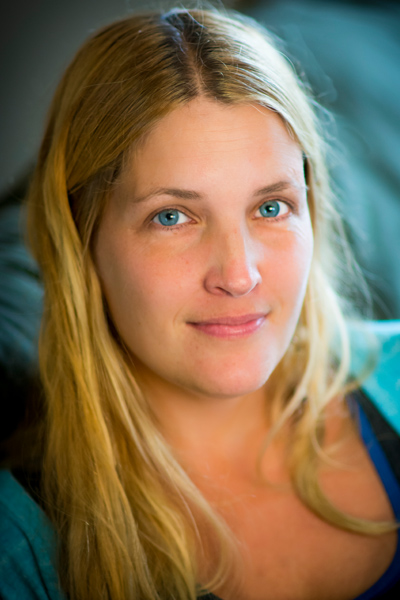 Rebecca Shuflin of Humboldt County, California, describes herself as a survivor. Working to rebuild her life from scratch, the single mother of six is driven by her passion to help homeless families and survivors of domestic violence, an area she is all too familiar with on a personal level.
When Rebecca courageously left her abusive husband, she had been a stay-at-home mom for more than 10 years. She and her children left and sought refuge in the rural Humboldt County community. They spent months living and recovering at Humboldt Domestic Violence Services, and later at Safe Haven, a transitional home for women and their families.
A New Start
While working to start over, Rebecca spent a lot of time in court with her now ex-husband sorting out matters including child custody, a restraining order, and violation of restraining orders. But instead of letting this daunting process wear her down, she used the experience to fuel her passion to help others in similar situations.
I left with just a few backpacks and my beautiful children. After enduring heartache and stress with the legal system, I secured a restraining order and sole custody of my children. I wasn't able to get our belongings back or any child support, but at least we had each other.

Rebecca Shuflin, Live Your Dream Awards Recipient
Rebecca enrolled at the College of Redwoods, where she slowly worked her way through general education classes. She then transferred to Humboldt State University, graduating in May 2014 with a bachelor's in social work. While caring for her six children completely on her own, she managed to finish out her last semester with an impressive 4.0 GPA. In addition, she holds a full time job at the Arcata House Partnership, a transitional housing program, where she is a Case Manager working with homeless families and additionally helps out with legal advocacy. Rebecca is also a staff member for the Social Work department at HSU working as an assistant for the distributed learning program.
Helping others with her experience
"I have a strong understanding and experience with the legal system in regard to domestic violence and child custody. I spent five long years filling out, filing, and serving court forms for my own hearings with the help of an amazing attorney in San Diego who assisted me (for free!) for the full five years. The court process is overwhelming and difficult to understand," said Rebecca. "One way abusers get back at partners who have left them is by retaliating in court. This is the position I found myself in, just as my [Arcata House] clients are now dealing with. These clients are already traumatized by their current circumstances. This is where I come in with my personal experience."
Inspired by Rebecca, SI/Eureka, California, selected her as its club-level Live Your Dream Award recipient. She went on to receive $5,000 as the Soroptimist Founder Region recipient, and was ultimately chosen as one of SIA's three finalists, for which she received an additional $10,000. In total, Soroptimist awarded Rebecca more than $15,000, which she is using to obtain her paralegal certification through the university's extended learning program and also towards her Master's degree in Social Work.
It's been a long road and it feels like every step of the way was worth it, to get here - with a job, a home, and healthy children.

Rebecca Shuflin, Live Your Dream Awards Recipient
"By getting my paralegal certification, I will gain a better understanding of the appropriate procedures for filling out legal documents. There is such a lack of legal support in our rural community that our clients are completely helpless when it comes to these situations. I have spent countless unpaid hours assisting these people," she says. "I will use the certification to continue to help families, survivors of abuse and other disadvantaged individuals who need legal assistance, which I believe will make me an asset to the community."
Reaching Further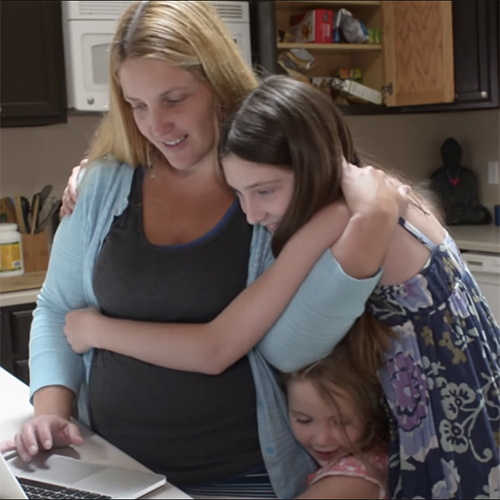 Rebecca also started graduate school in the Advanced Standing program at Humboldt State this past June, and is on track to receive her master's degree in social work in May 2016. Because of her incredible determination, she has been able to build a career and provide a whole new way of life for herself and her children.
"My kids have been through so much and are so humbled by our experience. They often help me out with the homeless families I work with and are always so willing to do so. They see how hard I work, being in school plus working multiple jobs just to provide for them and I know it inspires them. They are such giving people who know how to appreciate life," she said. "It's been a long road and it feels like every step of the way was worth it, to get here—with a job, a home, and healthy children."
Rebecca's message to survivors:
LiveYourDream.org relies on the generosity of individuals like you to improve the lives of women like Rebecca. Your support gives women the help they need to overcome obstacles—like poverty, domestic and sexual violence, and addiction—and follow their education dreams.
Please consider donating. Your gift of $100, $50, or even $10 today will go a long way and will transform the lives of women in need!


Donate Today
Fundraise