Miki Kitamura
Awarded $15,000 Through the Live Your Dream Award.
With help from the Live Your Dream Awards, Miki Kitamura overcame significant obstacles to live her dream of becoming a medical doctor.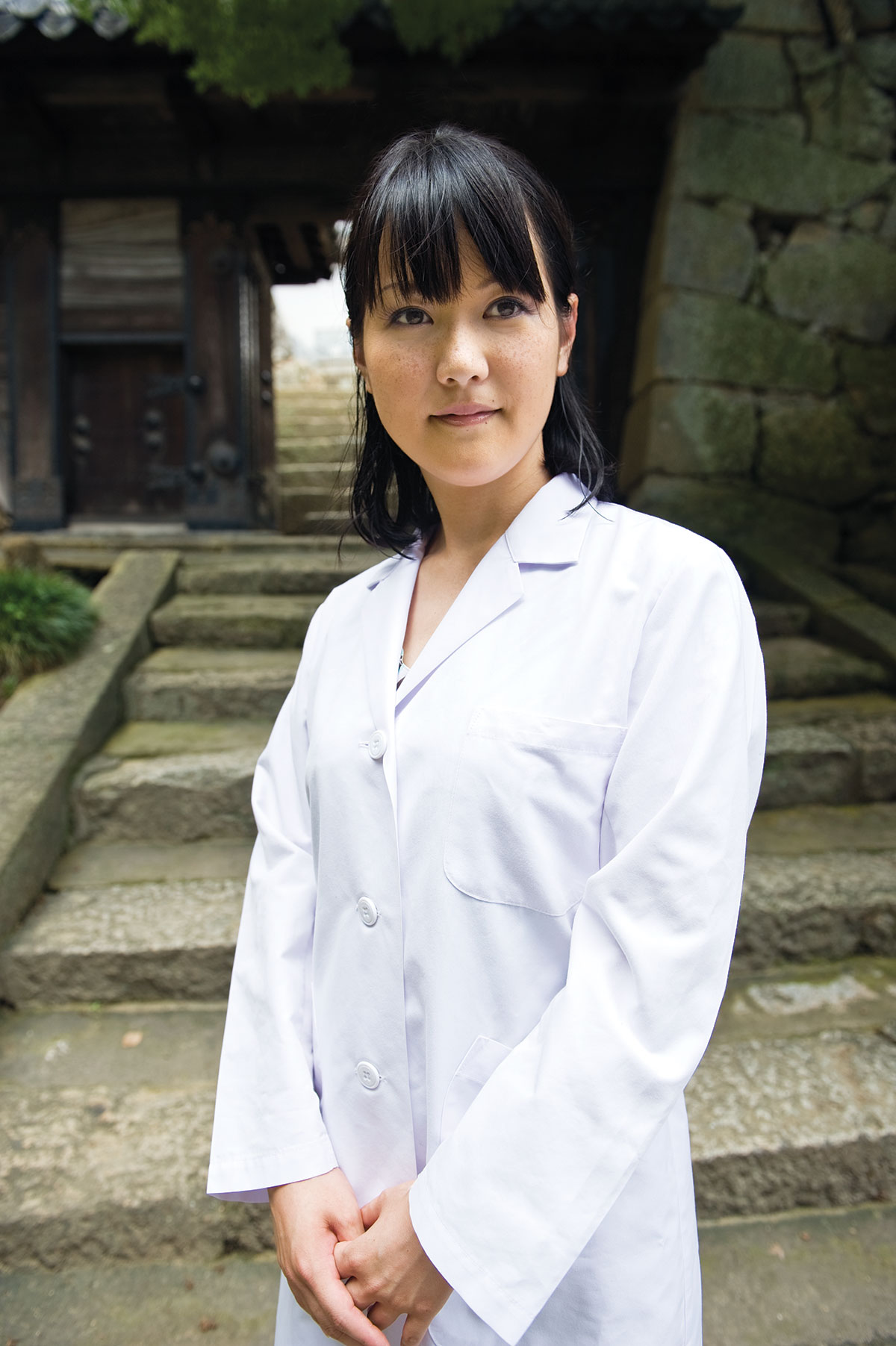 Miki Kitamura was in tears the day she visited the student support office at Shiga University of Medical Science, Japan. She told them that she couldn't pay for her second semester studies to become a medical doctor.
Her father died in February 2008, leaving her family in serious debt. Her mother has disabilities and can't speak well. Her two younger sisters are physically weak with emotional problems. Her younger brother had to quit his university studies because the family no longer had money.
As the oldest, Miki became the head of the household, working part-time and struggling to support her family while studying to become a doctor. "I was trying to complete my studies at medical school and support my family, but I could barely pay my tuition and it was extremely difficult to get through each day," says Miki of Otsu City, Shiga, Japan.
A Dream
Despite her struggles, Miki always dreamed of becoming a doctor. As a child, she had been hospitalized several times, remembering the hospital as a "scary" place where she received injections and had to be away from her mother for long periods.
"There were nurses, however, who comforted me all the time when I cried," she recalls. "Every time I went to the hospital, doctors and nurses smiled at me saying, 'Hope you will get better soon,' and 'I am so glad you are getting better.' When I was sick with a high fever, these kind words were very comforting to me.
Those kindnesses left an indelible mark on Miki, who decided she wanted to help other people the same way.
I wanted to feel connected with people, and I wanted to help other people by making use of my experiences. I decided to become a medical doctor. I am learning not only medical knowledge and skills, but also how to understand the needs and concern of patients.

Miki Kitamura, Live Your Dream Awards Recipient
Inspiration and Blessing
Nominated by Soroptimist's Japan Chuo Region, Miki calls the Live Your Dream Award an "inspiration and blessing" and has been using her award to finish medical school. After graduating from medical school, Miki plans to conduct her clinical training near her mother's house, so she can care for her while working as a resident.
One of the professors at Shiga University says of Miki, "I am confident that she will be able to use her difficult experiences positively and become a doctor who understands the pains of others. Under severe conditions, she has been studying hard to prepare for the national exam and hoping to support her family and become a doctor who contributes to society."
A staff member of the university said of her: "I believe that our society needs a medical doctor like Ms. Kitamura who understands the pains of others and the importance of living life with great determination."
Miki is grateful for the award, making it possible to live her dream of becoming a doctor, supporting her family and giving back to society.
I will do my best to become a doctor like the ones I admired when I was a child.

Miki Kitamura, Live Your Dream Awards Recipient
LiveYourDream.org relies on the generosity of individuals like you to improve the lives of women like Miki. Your support gives women the help they need to overcome obstacles—like poverty, domestic and sexual violence, and addiction—and follow their education dreams.
Please consider donating. Your gift of $100, $50, or even $10 today will go a long way and will transform the lives of women in need!


Donate Today
Fundraise