Lisa Boyd
Awarded $10,000 Through the Live Your Dream Award.
With help from the Live Your Dream Awards, Lisa Boyd is overcoming obstacles and pursuing her dream of becoming a social services worker.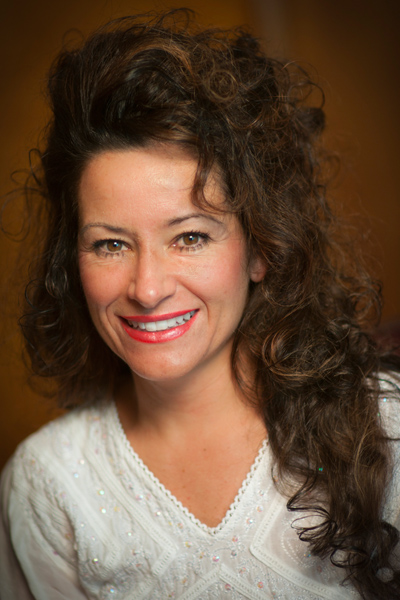 In 2002, Lisa Boyd found herself with two babies living on an isolated and derelict property, without the proper amenities to sustain daily living. She had no indoor plumbing, no hot running water, no heat, phone or vehicle—and worst of all, no escape.
Lisa also suffered financial, sexual, emotional, physical, mental and verbal abuse at the hands of her drug-addicted husband. The situation was at its worst when she was harassed and terrorized by violent people to whom her husband was in drug-related debt.
"I hid with my children in an old chicken coop in the barn," Lisa recalls. "I literally waited for my opportunity to walk miles into town with my babies and call the police. But I was petrified the authorities would take away my children."
An Opportunity to Start Over
The police and Family & Children's Services, however, found Lisa to be a loving, caring mother, who needed an opportunity to start over. Not wanting to go to a shelter or into subsidized housing, Lisa cashed in a life insurance policy and sold some belongings, so she could survive.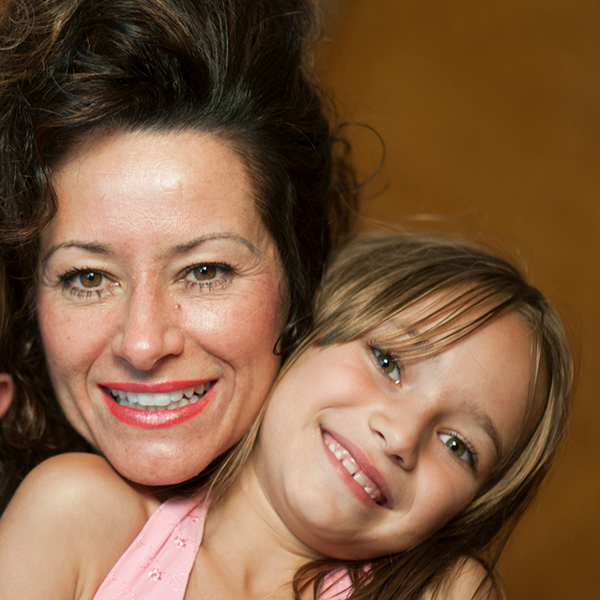 Soon after the house she was living in was condemned, Lisa met a woman wearing a Habitat for Humanity T-shirt. She questioned the woman about the organization, hoping that someday she could apply for a Habitat home. The woman, sizing up Lisa's situation, offered her and her children a basement apartment in her home.
"She and her husband are both police officers and have two young daughters, just like me," Lisa says, "and if ever I had to call anyone family, they are family! They support me so much during this pursuit of my academics."
A Diagnosis and a Dream
Today, despite being newly diagnosed with Multiple Sclerosis, a degenerative neuromuscular disease, Lisa is pursuing her dream of becoming a social service worker. Nominated for the Live Your Dream Award by Soroptimist International of Guelph in Canada, Lisa plans to graduate with a social service worker diploma from Conestoga College in Kitchener, Ontario.
"As a social service worker, I intend on providing front-line service to those who are marginalized within our communities," she says. "This encompasses immigrants, the elderly, women, children, drug addicts, people with mental health issues, the homeless, the unemployed—anyone in need of a helping hand to see them through their crisis."
A Meaningful Purpose
Her decision to return to school also benefits her daughters, she says. "It will give them a positive view of parenting and a sense of empowerment as they reflect on the challenges I face as a single mother. They will also gain a positive attitude toward women entering academics at any age, under any circumstances."
As a social service worker, I intend on providing front-line service to those who are marginalized within our communities.

Lisa Boyd, Live Your Dream Awards Recipient
"My children are an integral part of my journey and growth and they were fortunate to be in the room when I received the first two awards (club and region) and when they turned and saw all the power in that room – and women in power in a room are different than men in a power – they had a new view of the world and women." Most important, the award has eased financial burdens for Lisa who admits to always walking a fine line financially. "A $10,000 award was like receiving $100,000 for me," says Lisa. "I'm so grateful for the opportunity to receive this award."
LiveYourDream.org relies on the generosity of individuals like you to improve the lives of women like Lisa. Your support gives women the help they need to overcome obstacles—like poverty, domestic and sexual violence, and addiction—and follow their education dreams.
Please consider donating. Your gift of $100, $50, or even $10 today will go a long way and will transform the lives of women in need!


Donate Today
Fundraise