Your Dream
Welcome to your personal Dream oasis: a space tailored especially for you, one that features inspired reading, words of w
isdom, quick tips and fun bits to keep you smiling as you aspire to live your own dreams.
We are so happy to have you here, supporting an online community dedicated to helping women and girls live their dreams because we know all too well that in order to help others, we must take care of ourselves. You truly deserve it!
As you enjoy our site, please remember that the views expressed in the following blogs or articles aren't necessarily representative of Live Your Dream.org or Soroptimist.
Interested in having your blog featured or contributing original content for this section? We welcome guest bloggers, book excerpts and feature articles. Read all about our program here. For more, please contact us at: info@liveyourdream.org.
Manny The Frenchie Won't Stand for Domestic Violence
By Manny The Frenchie, Manny & Friends
| | |
| --- | --- |
| | Manny is a three year old French Bulldog who loves to make new friends and give back to charity. He was named after world champion filipino boxer Manny Pacquaio, and has been asked by talent agencies across the nation for print ads, movies, and commercials. He loves car rides, taking walks, going to dog parks and most importantly, eating bacon! Join his more than 1 million combined followers on Facebook, Instagram and Twitter. |
Hi, Manny here. I'm proud to be associated with LiveYourDream.org and its efforts to empower women and girls.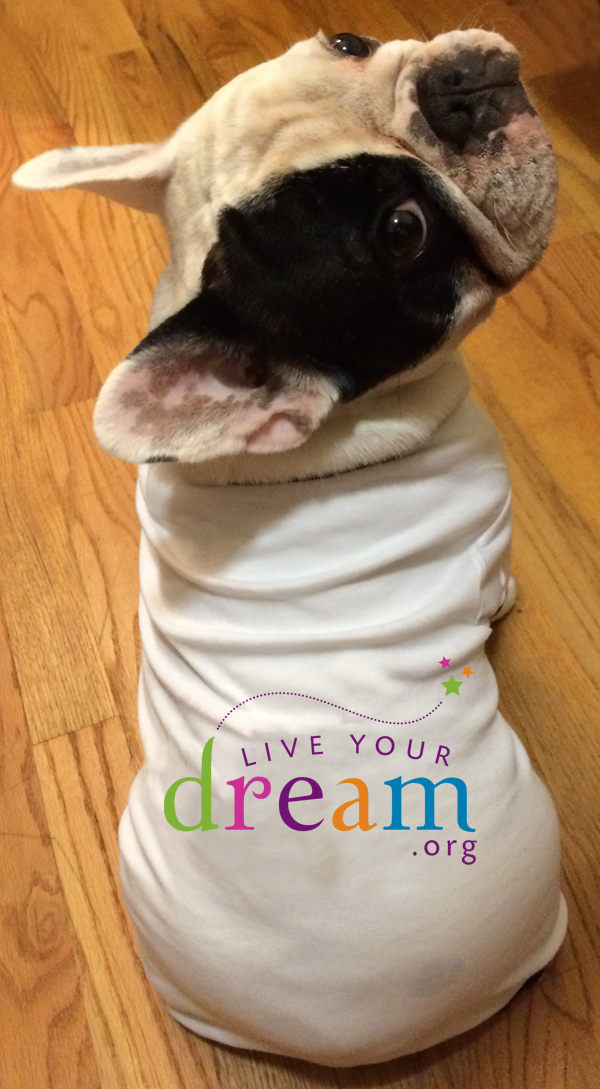 You know, me and my fur-siblings live with really cool peeps. We're lucky that way. But lots of other dogs (and cats too) don't have it as good. Some of them live in violent households where the women and children are abused.
I don't know about you, but my paws won't stand for domestic violence! If you're like me and want to do something about it, share these three facts with your buddies the next time you're at the dog park:
• Domestic violence affects as many as 1.3 million people in the U.S. each year, 85% of them women.
• 71% of pet owners entering domestic violence shelters report that their abuser had injured, threatened, or killed family pets, and between 25% and 40% of battered women report not leaving abusive situations because they are worried about their pets. 
• Domestic violence isn't restricted to the home: 74% of employed domestic violence victims say they have been harassed by their abusive partner while at work.
Want to do more to help? Come on, don't make me beg, my parents tell me that's not polite. Taking action is easy, you can:
• Participate in LiveYourDream.org's #PurpleYourPet campaign by spoiling your pet with a PetBox, which will support survivors of domestic abuse.
• Contact your local domestic violence agency to see whether they accept pets.
• If not, offer to foster a pet for a woman fleeing a domestic violence situation.
• Share this article with all your pet-loving friends.
So what's my dream? That all dogs (and people too) live in happy homes with warm beds, lots of love, and plenty of treats (and let's not forget the BACON!).
What's yours?
Check out other inspired reading in these sections: